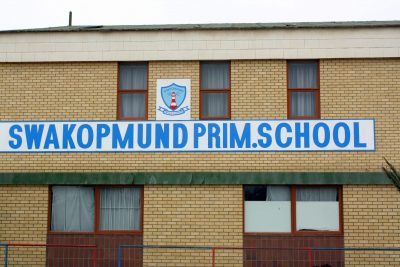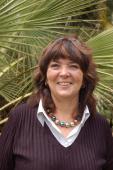 Sonnenkinder  Advisor
Mrs Sieglinde Hall 
hall@skpmail.org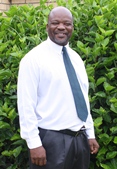 Principal of 
Swakopmund Primary School
Mr Ebenester Tjomuinjo
At its meeting on 20 March 2012, the SKP Board unanimously decided to include Swakopmund Primary School in the project. After a first contact in February 2011 the chairman Arthur Rohlfing visited the school 12 months later and was able to get an impression of the school, the dedicated staff and the whole team. Afterwards Arthur Rohlfing was recommended for the board. Here are a few impressions of the Swakopmund Primary School.
[metaslider id=4744 cssclass=""]
The school building suffers massively from leaking and damaged roofs, in some rooms the moisture damage is clearly visible.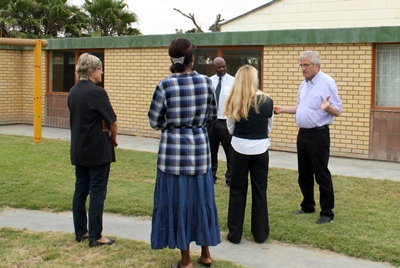 The responsible persons of the school in conversation with Annegret Sander (deputy rector of the NHS, far left) and the 1st chairman Arthur Rohlfing (far right). Due to the acute damage, the Sonnenkinderprojekt provided emergency aid of N$ 20,000.