The Covid19 pandemic continues to keep the world in suspense. The consequences are particularly severe in developing countries.
The Sonnenkinderprojekt is making every effort to alleviate the distress a little. As many of the guardians of our sponsored children in Namibia are unemployed, and even those who have jobs are currently not allowed to work, hunger is a daily guest in the families of our protégés.
Therefore we are very happy that our teacher Sieglinde Hall was again able to distribute food packages, this time at Swakopmund Primary School.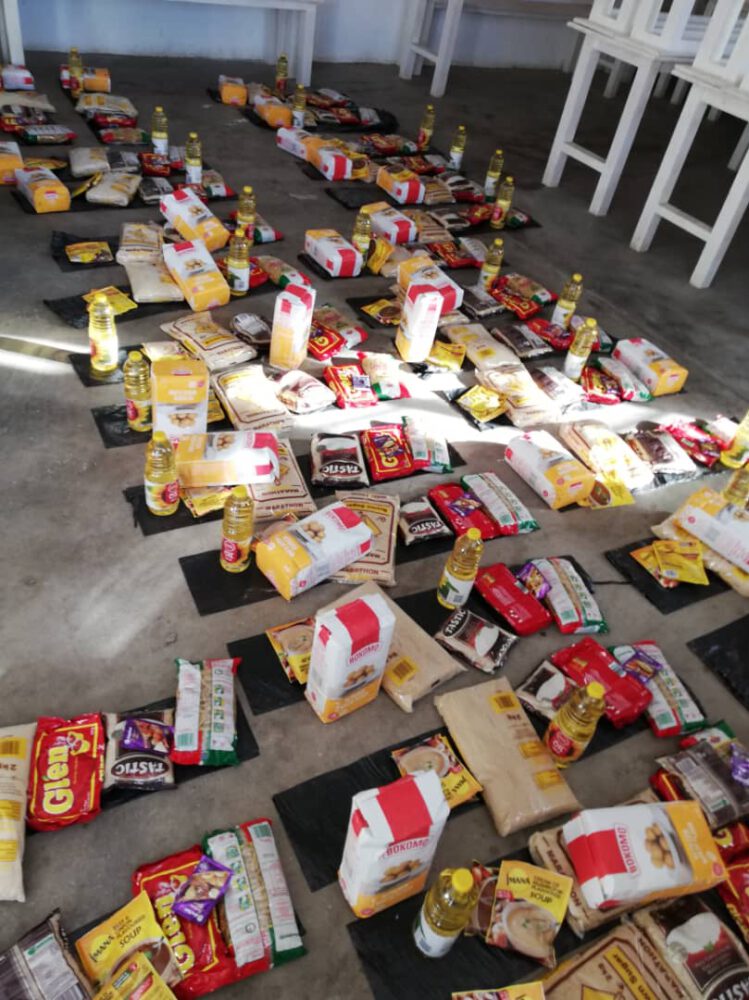 She wrote to the Sonnenkinderprojekt to tell them that the parents are very grateful for this help. She was especially touched by the encounter with a little girl who came to the school on foot from almost at the end of the town to pick up the food donation for her family. Ndalilashiwa Nembwaya, a pupil of class 4c at the SPS, shamefacedly pressed a letter of thanks into Mrs. Hall's hand. "My tears almost came," said Sieglinde Hall.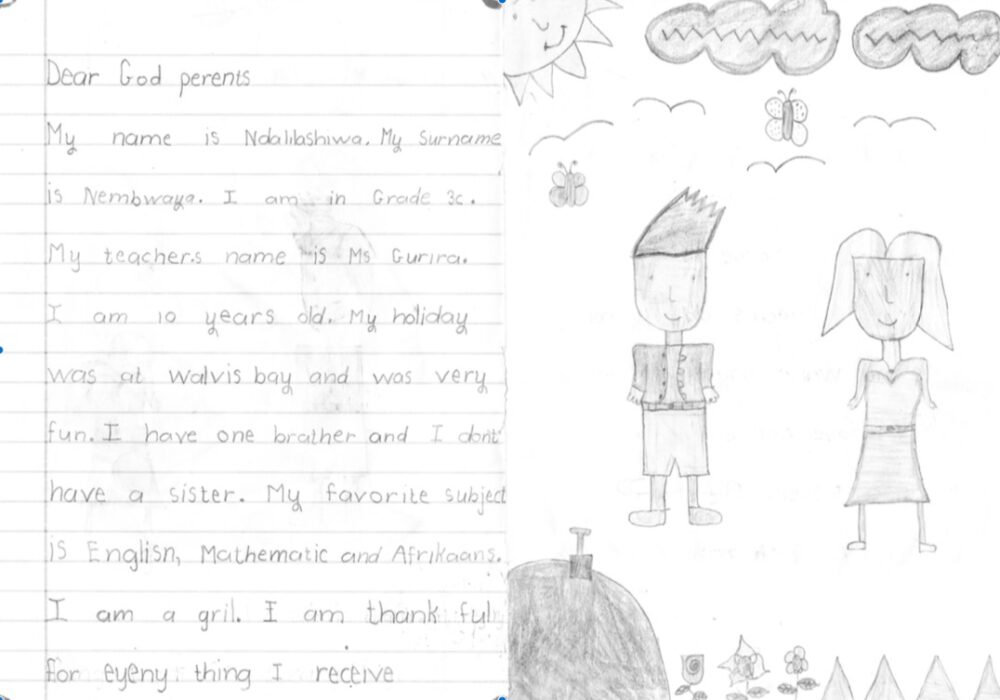 Ndalilashiwa did not have to walk home. Mrs. Hall arranged for a car to take her home.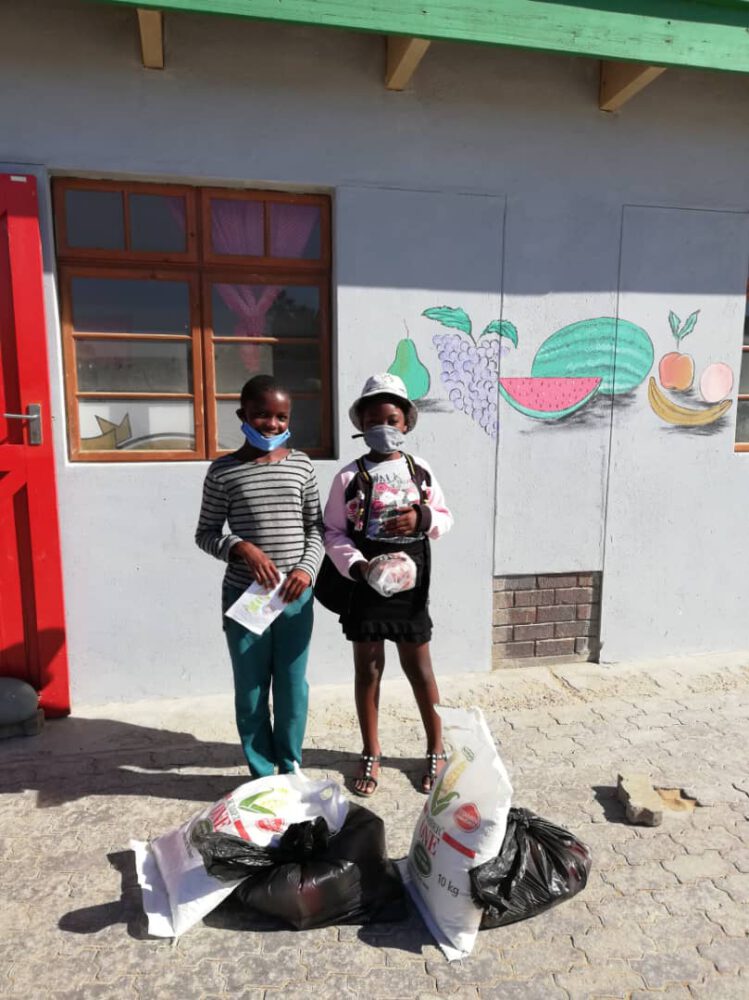 The Sonnenkinderprojekt would like to thank all the helpers in Namibia for their tireless committment. No effort is spared to ensure that our help arrives on site and is distributed fairly.
Thank you.