Namibia is still suffering from the Covid19 pandemic, and with it a difficult food supply for the population. Residents in the so-called "informal settlements" of Swakopmund (Mondesa) and Windhoek (Katutura) suffer particularly.Most inhabitants of these sometimes wild settlements live together with family members from several generations in a tin hut without tap water and toilets. Hunger is a daily guest in the huts.
In recent months, the Sun Children Project has repeatedly had food packages distributed to its protégés and schools. The principal of Coastal High School, Calvin Martin and his team have now planted a new school garden with the help of the Sun Children Project. In the future, this school garden will contribute to a part of the supply under the motto "help for self-help". Planted are among others: Carrots, celery, sweet potatoes, beet, lettuce and spinach.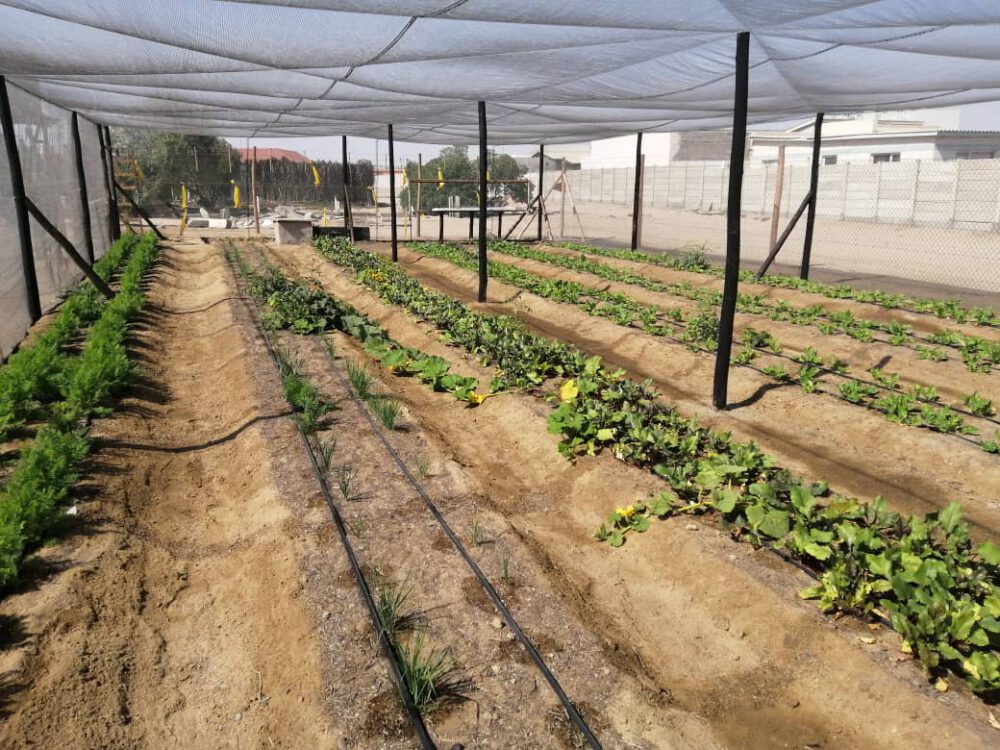 To the great annoyance of Rector Martin, the frequent thefts are causing problems. A security service will probably have to be organized.