After the extensive asbestos removal by the company "Vorster Construct", the carpentry "Weimann" has started with the waterproofing and preparation for roofing at the Namib High School.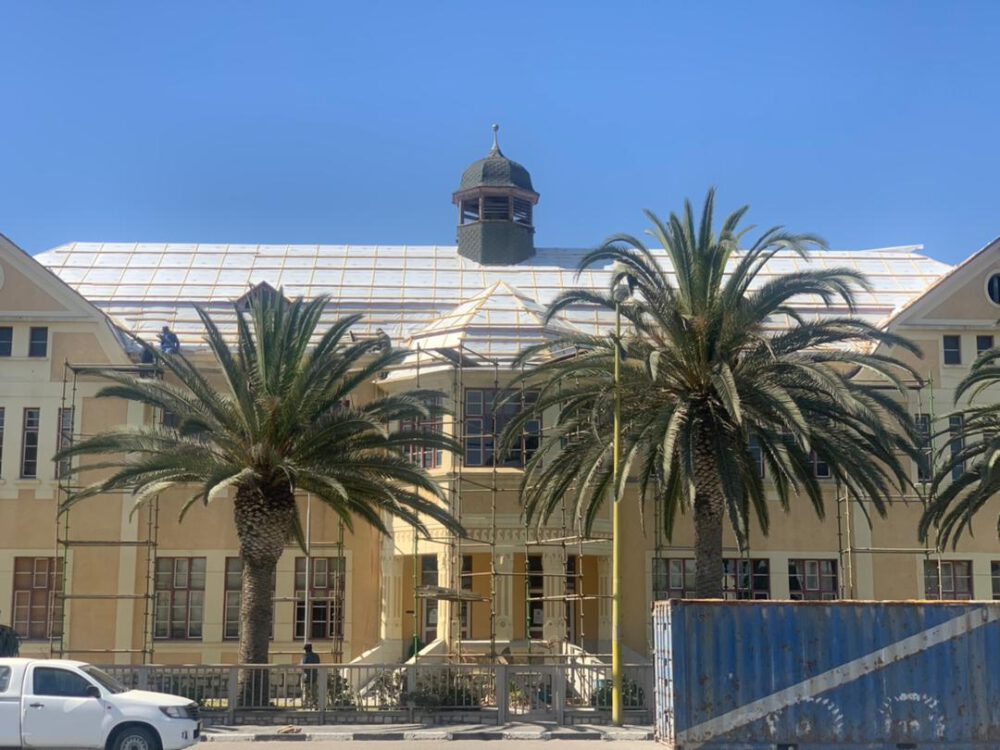 As the photos show, a lot has already been accomplished in one day.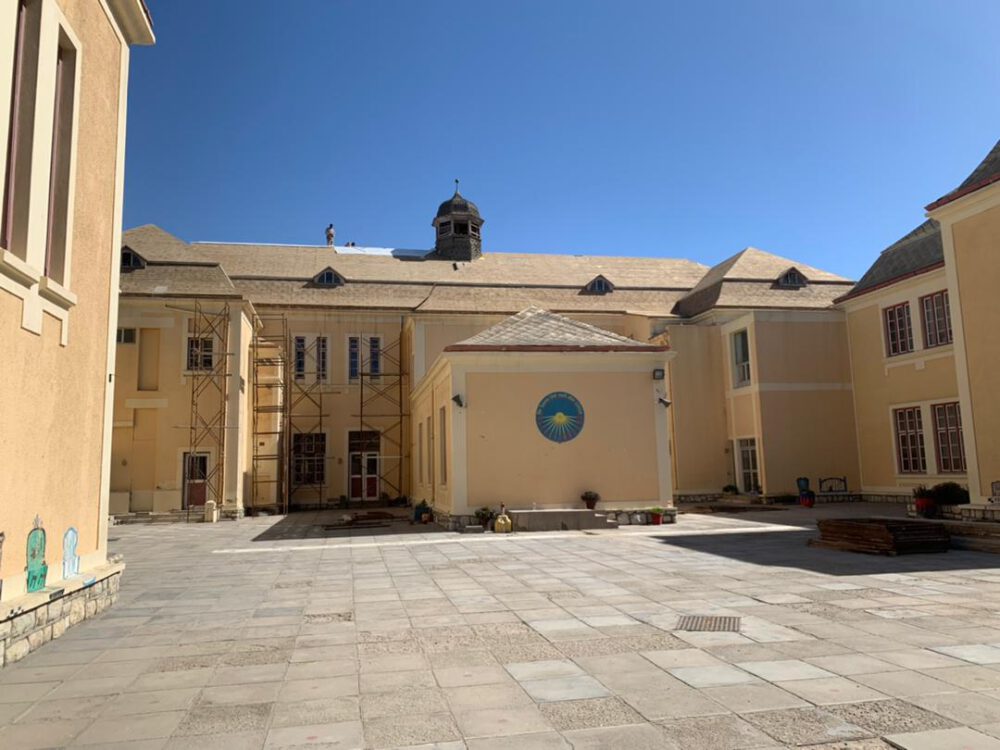 The photos were provided by our architect Karen Miller from Swakopmund.