As in all other schools of the Sonnenkinderprojekt, the students are divided into two groups. Group 1 comes on Mondays, Wednesdays and Fridays, group 2 comes on Tuesdays and Thursdays. After that the groups change the weekdays.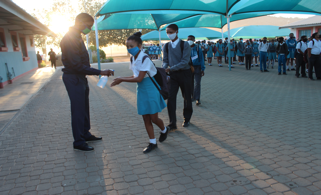 Teachers ensure that students wear face masks or shields and observe the rules of distance. Disinfection and hand washing facilities have been installed at strategic points on the school grounds.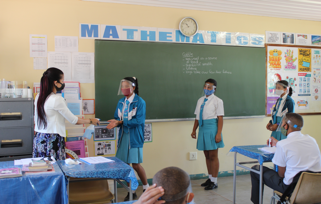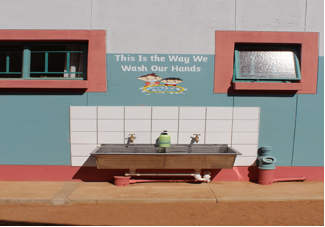 In class, awareness and emphasis is placed on health regulations regarding Covid-19. Students were taught about wearing masks, disinfecting hands, social distance and how to behave on school grounds.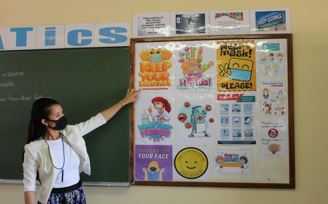 Every morning, the temperature of everyone involved is measured and recorded by the teachers.
During the breaks the students are not allowed to play together. They sit 1.5 m from each other in front of their classes under supervision. Breaks are scheduled at different times between classes to prevent too many students from meeting on the grounds.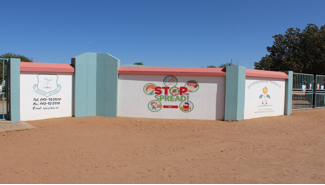 The Sonnenkinderprojekt has donated food packages and cosmetics for the students every other month since May. We received great praise from the parents because the food packages came at a time when they were most needed.