For a modern learning culture and up-to-date education in Namibia, the productive and thoughtful use of media is of great importance. Therefore, there was great joy when the Sonnenkinderprojekt found itself in a position to finance 22 computer workstations for the 12 classes of the Namib High School in Swakopmund.
The company itchoice from Windhoek was commissioned for the job. Richard Lowe, head of the company, did not miss the opportunity to carry out the work himself on site. The media center was set up in the Namib High School library within three days.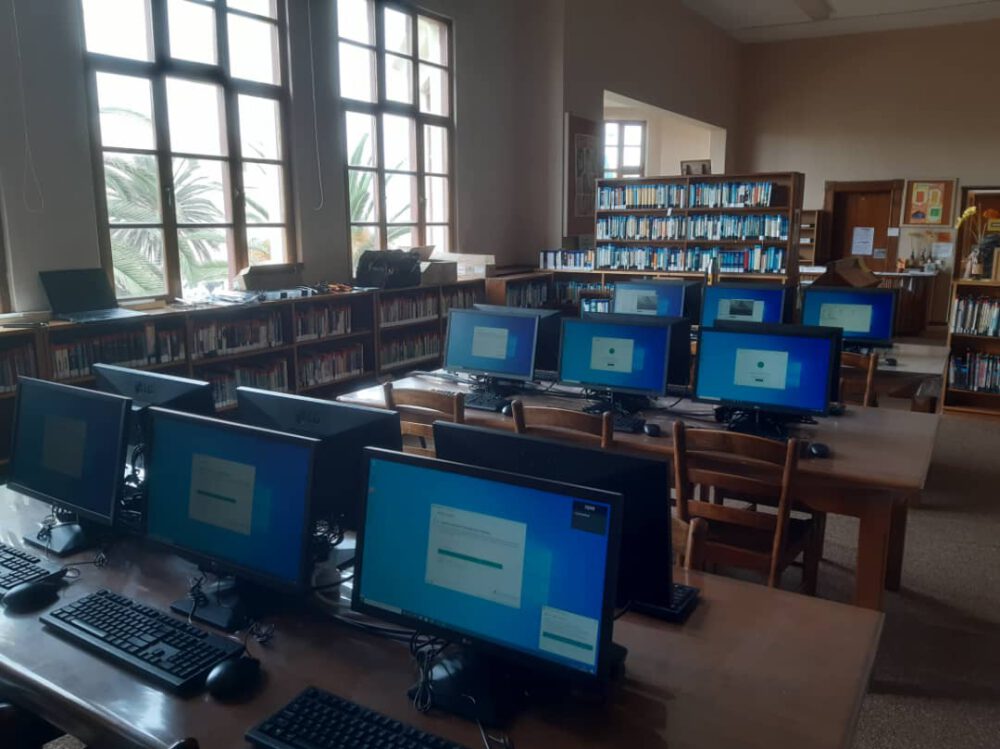 With the installation of the media center, a long-cherished wish of the school management came true.