Our liaison teacher Adelheid Kamatie describes the current situation at M & K Gertze High School in a letter:
Covid-19 cases in Rehoboth have increased, but we have received vaccines. The M & K Gertze was not greatly affected, unlike other schools, because we do not have hostels. Currently, we have no active cases in our school with about 900 students in grades 8 through 11.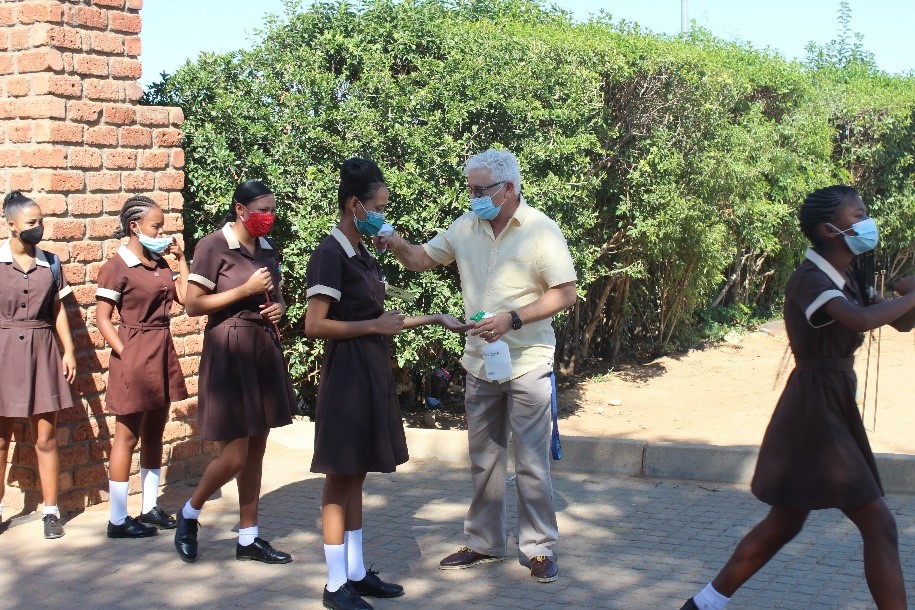 Students disinfect themselves and check their temperature at the gate before entering the school premises.
They are then tested again before entering the classroom. They must wear masks and wash their hands regularly.
On behalf of M & K Gertze High School, we would like to thank the Sonnenkinderprojekt for their generous donations. We are very grateful for your support and for all who contributed.
With your financial support we managed to provide food for all students. Each student received a shopping bag with necessities and hygiene items. The joy on the families' faces was heartwarming.